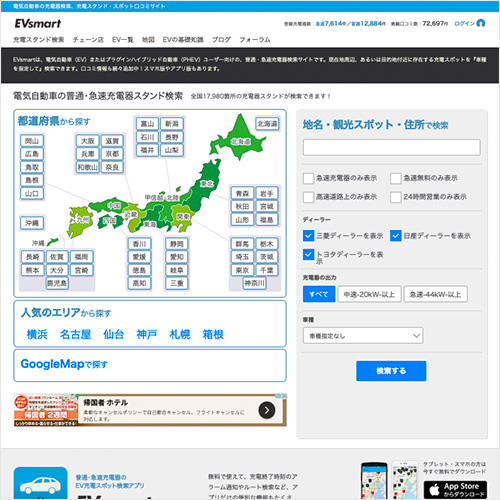 As more drivers consider the switch to electrification, it is crucial that they can conveniently locate available charging infrastructure. As one of the first companies in Japan to actively gather this information and make it freely available, Ayudante is well positioned for an EV-dominated future.
Together with our flagship product, EVsmart (web, iOS, and Android), Ayudante has secured longstanding partnerships with major automotive and energy companies (Mitsubishi, Volkwagen, Nissan, TEPCO, and others) to provide data and applications across the web, mobile, CarPlay, and Android Auto.
Key features include making it possible to:
Discover EV charging stations via the most accurate and up-to-date information in Japan;
Find charging stations by location, availability, and vehicle compatibility;
Access reviews and photos from an active user community;
Plan journeys via smart route planner functions;
Get the latest industry news from the EVsmart website and blog team; and
Conveniently find charging stations while driving in vehicles compatible with CarPlay and Android-Auto.
Please visit the EVsmart website here to learn more.