Work with our consulting teams in Canada, Japan or wherever your organization is located and ensure your implementation is trusted, dependable, and above all, useful.
Trust Your New GA4 Data
Data for data's sake often yields confusion. We take the time to understand the relevant business processes, objectives, and key people using the tool to tailor a Google Analytics implementation and data governance plan that is both: reliable and useful.
Once we understand your business, we ensure you understand the plan to move forward. Our objective is to help your team unlock insights that are backed by data everyone understands.
Audit Before Your Transition
Embarking onto GA4 requires two angles, understanding the business and, for those who already have analytics implementation, an understanding of what data is being collected to power key reports guiding the organization.
Our team will help audit your current analytics implementation to help inform your new setup.
Premier Google Partner
Based in Tokyo and recently with offices in Canada, Ayudante is the consultancy firm with the longest Google Partnership record in Japan. Our team has helped organizations of all sizes better leverage data to advance their business.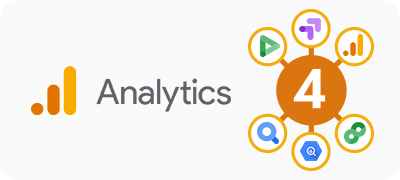 Get In Touch Now
Fill out this form and a consultant will be in touch shortly.