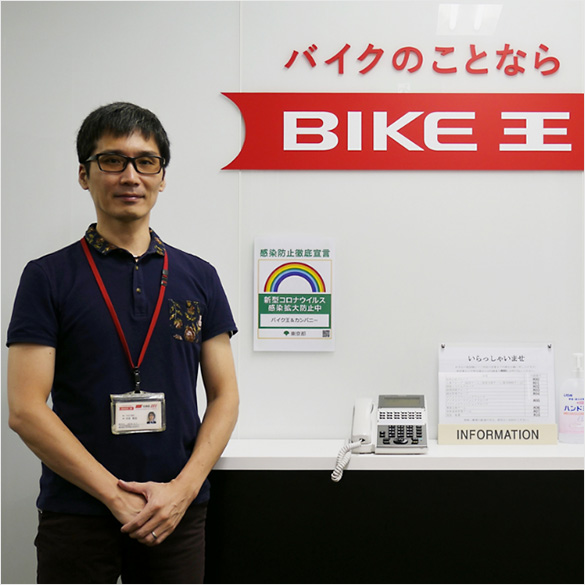 Bike King & COMPANY Ltd.: Data Measurement & Analysis Infrastructure/Machine Learning Analysis/Automated Bidding
This case study outlines how Bike King & COMPANY, a leading buy & sell website for motorcycles in Japan, used Google's suite of products to improve operations and increase its "return on advertising spending" (ROAS). This case study is also featured on Google Japan's official site in more detail (Japanese only).
Tactical accomplishments addressed in this case study:
Advanced predictive analytics and the creation of machine learning models
Use of GTM to implement necessary infrastructure
Working with Google's BigQuery to create a suitable space for analysis
Google Analytics 360 advertising tools and other inflow measurement maintenance
Use of the Measurement Protocol to gather necessary data
We believe that having a solid analytics implementation strategy is essential infrastructure for effective data utilization. Against this backdrop, as a Google Marketing Platform (GMP) sales partner, Ayudante teamed up with Bike King & COMPANY so as to implement a data measurement strategy for the Bike King website for collecting necessary data using Google Analytics 360.
Almost a year after the introduction of Google Analytics 360 on the Bike King website, the initiative had succeeded in gathering enough data to build the necessary machine learning models. The data collected included website conversion data, conversion data from Google Ads, and offline conversation data.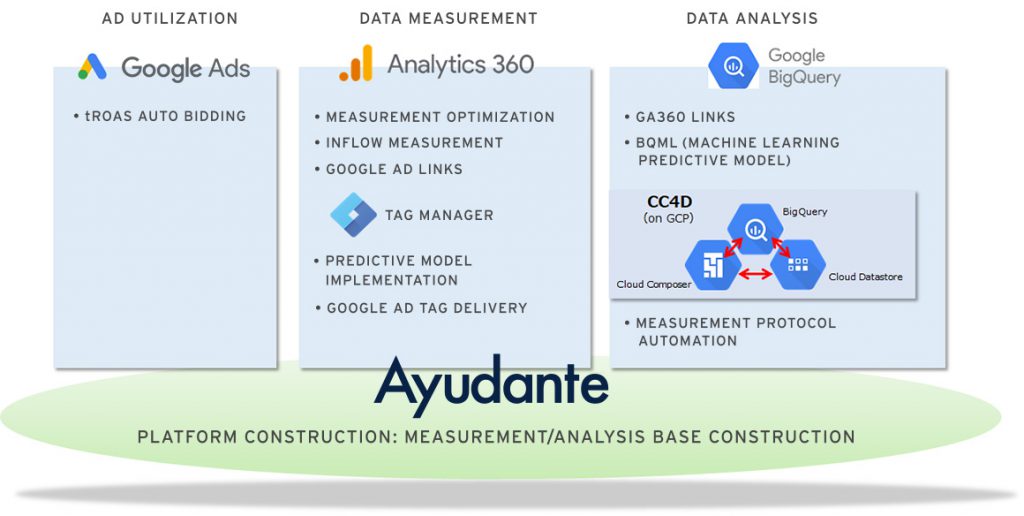 To achieve these results, Bike King went beyond the expertise required for Google Analytics 360, making this project a particular good fit for Ayudante. The following teams at Ayudante were involved:
Google Tag Manager team, to build a reliable environment for processing data
Google Cloud experts, to support the construction automation of data in BigQuery
Development team, which brought expertise in designing and implementing process automation using the Google Analytics' Measurement Protocol.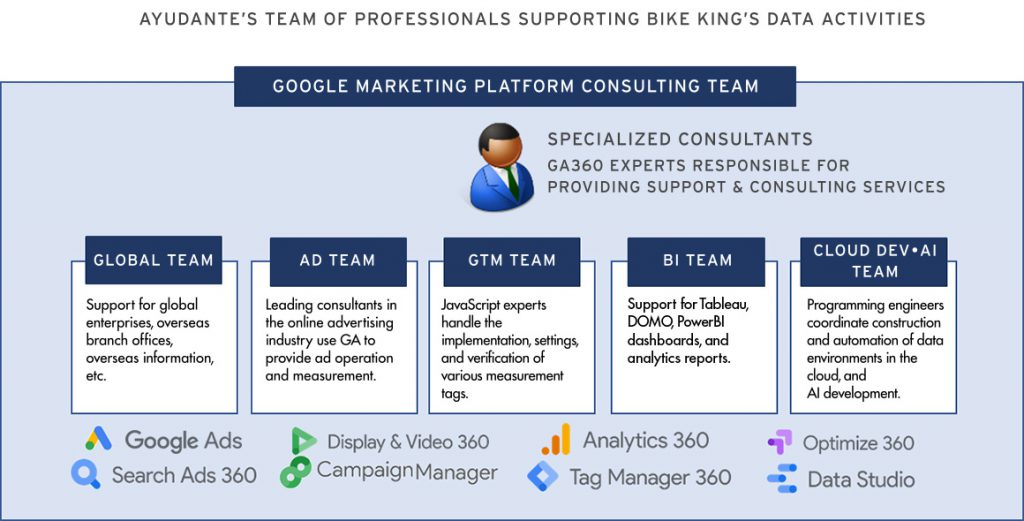 The combined efforts resulted in a 19% improvement in Bike King's internal business index as well as a 9% ROAS improvement when compared against the predicted values in the control group.
We are proud to have Bike King as our client and partner. We will continue to support them toward improving their business drivers, be it for advertising or other business processes.