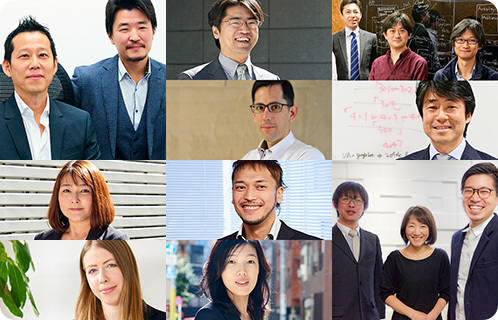 About Ayudante
Ayudante is a Tokyo-based digital marketing & analytics consulting agency. Our daily mission is to help our clients use data to drive business in the age of digitalization.
Since becoming Japan's first Google Analytics Partner in 2009, we have been helping SMEs and enterprises evolve how they understand their customers, improve on their digital strategy, and action new data-driven tactics, so as to elevate the value that they provide.
We pride ourselves on forging strong and lasting relationships with our clients by providing an edge in the digital universe. Our services provide support for: marketing and analytics backed by the Google Marketing Platform, mobile app analytics & development, custom data management platforms, data analysis, and reporting.
Meet Our Team

Certified Google Partners
Ayudante was the first agency in Japan to complete the rigorous certification criteria set out by Google and thus became Japan's first Google-certified agency. Today, we are still one of the few Google Marketing Partner and Reseller partner companies in Japan.
As a Google partner with the longest such track record in Japan, our Google Marketing Platform team maintains a strong relationship with Google Japan. This helps us provide our clients with the latest offerings so as to help them provide value to their own customers, via the use of Google Analytics 360, Tag Manager, Ads, Display & Video 360, Search Ads 360, Optimize, and Data Studio, etc.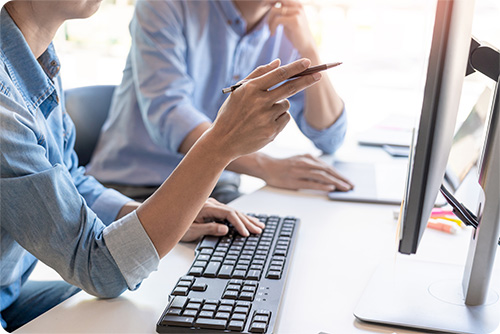 Expert Consultants
Joining forces with Ayudante provides you with access to a dedicated team of consultants whose focus is to become intimately familiar with your business and to provide an exact match on expertise regarding SEO, digital marketing, analytics strategy, implementation & visualization, custom Data Management Platform (DMP) use, and mobile app analytics.
Custom Software Development
We understand that sometimes out-of-the-box solutions do a poor job of addressing complex needs. That is why we offer custom development services for our top clients. This means that Ayudante developers can help with campaign automation, SQL querying, custom DMP development, and iOS & Android development for key strategies.
Our team develops and maintains a number of mobile apps, including EVsmart, which is Japan's leading electric vehicle charging station mobile map app.