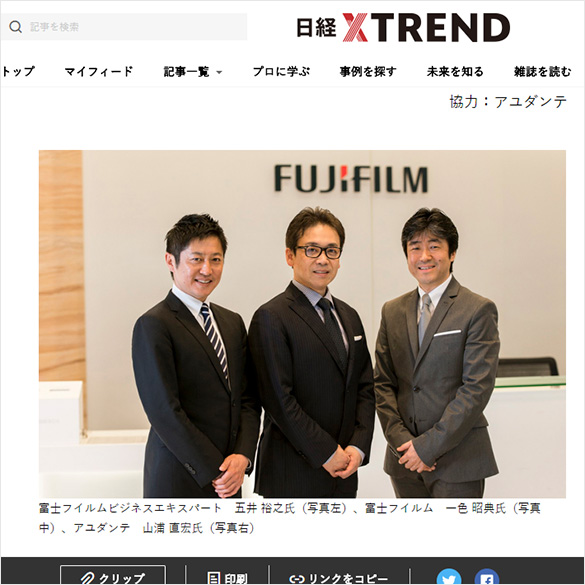 FUJIFILM's Success with the Google Marketing Platform
FUJIFILM Corporation works to improve the quality of people's lives through the enjoyment of photography. To improve and optimize their digital marketing efforts and analysis, FUJIFILM partnered with Ayudante to introduce Google Analytics 360 and BigQuery as part of a key digital strategy: FUJIFILM's New Year's card online service.
This service makes it easy for anyone to create a New Year's card via a wealth of templates by simply combining photos from one's smartphone or computer.
FUJIFILM's New Year's Card Online Service: Campaign Challenges
For some time, Japan Post has been seeing a decreasing trend in the number of New Year's cards issued year by year. Recognizing the importance and value of tradition among customers, Ayudante and FUJIFILM worked together to introduce this service to new customers, as well as for improving the relationship with the customers that had been sent a FUJIFILM New Year's card in the past.
The campaign was mainly driven by traditional email campaigns due to the rise of email marketing in recent years. However, FUJIFILM's emails were being buried with other less-relevant marketing activities reaching the customer, resulting in unopened and unactioned emails.
At the time, about 50% of existing customers using this service were email opt-in users, yet the opening rate was only 16% with a conversion rate of 8%. The challenge was to come up with a new and more-effective strategy for allowing the customer to notice and take advantage of this campaign.
Strategy and Planning
Ayudante worked with the FUJIFILM team toward understanding the inherent challenges and the potential solutions. Once these were understood, Ayudante proposed a strategy leveraging customer lifetime value (LTV) analysis, Google Ads, and BigQuery toward activating new customers and retaining existing ones.

Ayudante conducted LTV analysis based on data from FUJIFILM's Customer Relationship Management data, creating various segments of interest, including those customers that had not engaged with this campaign in the past. Creating this segment allowed FUJIFILM to create targeted customer-acquisition remarketing campaigns via Google Ads.
The targeted approach would help the FUJIFILM team increase the campaign's conversion rate, as their previous approach had a much-wider, less-targeted approach.
Combining the LTV Analysis Results, CRM, and Analytics Data

To execute this strategy, FUJIFILM collected customers' encrypted unique user IDs from their Photonoma service as a custom dimension in Google Analytics 360. As part of the overall analytics setup, raw Google Analytics data was exported to BigQuery—the Google Marketing Platform's enterprise data warehouse solution.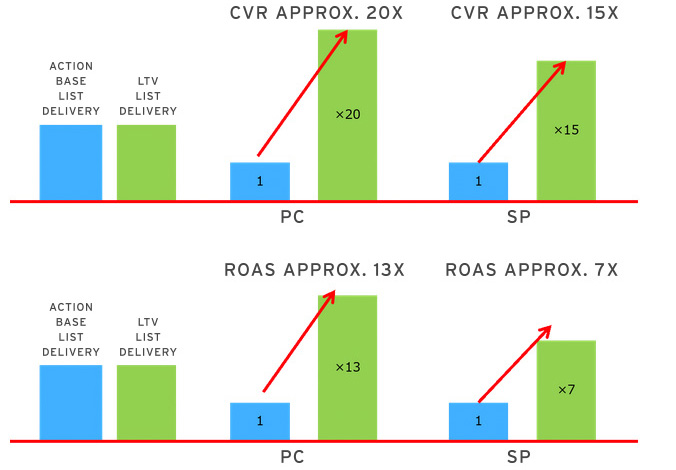 Ayudante leveraged collected data from Google Analytics with FUJIFILM's Customer Relationship Management and BigQuery processes so as to analyze customers' purchases of Photonoma over the past two years, thereby assigning a ranked score to each customer-based purchase behavior. To create the final segments, customer marketing preferences and consent were added into the equation.
Creating Google Analytics User Lists Based on Previous Analysis
With the analytical processes, the FUJIFILM team was able to export the targeted audiences of interest from BigQuery and import the segments as audiences into Google Analytics 360 via data import. In addition, the Google Analytics 360 "Query Time Import" allowed the team to keep the segments in Google Analytics up to date by overwriting any changes to customer history or preferences on each import.
Lastly, the marketing team was able to leverage Google Analytics and Google Ads integration so as to build remarketing lists in Google Ads based on the data imported into Google Analytics. Once these audiences were created in Google Ads, the team was ready to execute targeted remarketing campaigns via the Google Network.
Achieving Results
The results showed a lift of FUJIFILM's New Year's Card Online Service campaign's conversion rate by 21x and a return on ad spending (ROAS) of 13.8x, compared to past performance.
By incorporating the Google Marketing Platform into their digital marketing strategy, the FUJIFILM team has continuously improved performance. Furthermore, this project served as a platform and proof of concept for other projects and teams toward gaining a competitive advantage by combining back-end data with Google Analytics and by using BigQuery to create targeted audiences.
Comments from our Client: FUJIFILM
The following comments were received from Mr. Akinori Ishiki, who is a manager at the eStrategy Promotion Office of FUJIFILM Corporation.
"We have implemented CRM measures to improve the LTV of existing customers in various ways within the ever-shrinking market for New Year's cards. As user behavior has diversified, it is also necessary to diversify our user-communication measures. In this regard, this initiative is extremely beneficial in terms of expanding touchpoints and expanding data usage. As a result, we were able to improve LTV by strengthening engagement with customers."
The following comments were received from Mr. Hiroyuki Goi, who is a manager at the Marketing Communication Department of FUJIFILM Business Expert Co., Ltd., and who was in charge of planning and operating this campaign.
He recalls: "The challenge is how to deliver information to 'members that cannot receive information by email.' In this case, we tried to solve the problem via ad technology and brainstorming. As a result, this became a possible first step in terms of touchpoint expansion and new CRM measures. For campaigns where the target cannot be narrowed down, we plan to expand to other merchandise types as a measure in the future, such as by expanding the distribution of buyers. Also, it cannot be overlooked—the high targeting accuracy of Google products is undeniable."