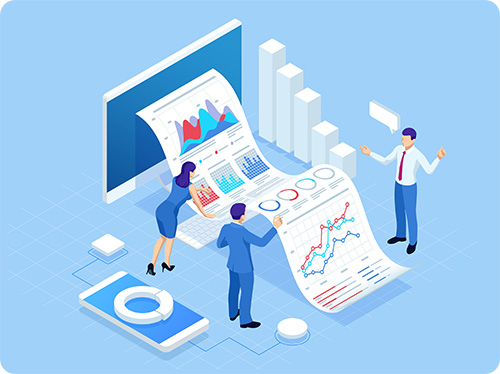 The uniqueness of the Japanese market can sometimes present challenges for some search engine marketing professionals. Aiming to successfully position a brand in Japan's search engine space goes way beyond tweaking keywords—it requires an advanced strategy. Ayudante's consultants ensure that our clients' SEO strategies align with business goals and deliver tangible, in-your-hand results.
The difference between a well-thought-out strategy and ad-hoc SEO changes is what gives winning organizations a competitive advantage. Ayudante is obsessed with creating such strategies, and we pair them with a clear framework for measuring success.
Consider the industries in which our consultants have demonstrated success for our clients:
Retail and Ecommerce
B2B lead generation
Leisure and Travel
Content publishers
We believe that at the core of any successful SEO strategy lies a deep understanding of a brand's business value proposition, along with understanding the people behind the searches. Understanding the "why" for a potential customer to execute a search is the basis for creating the "how," and this is necessary for success in any language.
SEO Audits
Understanding your current SEO strategy and site performance is always the first step toward improving your search presence. Our consultants audit your current site's technical SEO and competitive landscape as a foundation for a solid strategy.
Custom Training Seminars
We can also offer various training programs that can better equip your team for tackling the Japanese market. From an overview of the latest SEO tactics to keyword selection workshops in Japanese, our consultants craft custom training with applicable strategies for quick wins and long-term success.
SEO Strategy
We love supporting clients that are launching brands in Japan, undergoing site redesigns/site mergers, or simply needing to better understand the Japanese competitive landscape, either in English or Japanese. For more information about our SEO offerings in Japanese visit our Japanese-language site here.